Australia haven't beaten India in a Test series since 2015. India has been dominating the Border-Gavaskar trophy winning both home and away for the last eight years.
Australia last come to India in 2017. They lost the series 2-1 despite thrashing India in the first Test in Pune. That was a formidable Australian side that visited back then.
The Australian team which is coming to Indian shores this time for the four-match series has some dangerous players too who have been dominating Test cricket in recent times.
India, despite starting as favourites has to watch out for the game-changers from this Australian side who can potentially win Test matches on their own.
Here are some potential players who can help Australia a series win in India. A feat that has not been achieved since 2004.
Usman Khawaja Test career: Matches 56| Runs 4162| Average 47.84
The Australian opener has been in scintillating form since his comeback to the Test side in the last year's fourth Ashes Test at SCG. The Southpaw celebrated his return by scoring two hundred's in both innings of the Test.
Khawaja is an experienced campaigner who made his Test debut in 2011. Despite only playing 56 Tests in all these years Khawaja has been around the team and had played some memorable innings during this period.
Khawaja has scored 1080 runs in the last calendar year at an average of 67.50. In three-match Test series against Pakistan away from home earlier last year he has shown he is no pushover on the subcontinent pitches by scoring 496 runs from three Tests at a mindboggling average of 165.33.
Khawaja is yet to play a Test match in India. However, with his ability to play spin well, the Aussies will be hoping for the left-hander to negotiate the likes of Ravi Ashwin, Ravindra Jadeja, and Axar Patel well and give his side good starts.
Marnus Labuschange Test career: Matches 33| Runs 3150| Average 59.4
Marnus Labuschange has been arguably the best batter in the Test format for the last 12 months. If Australia has to do well in the series his runs at number three will be crucial for the side.
Australia's Marnus Labuschange. (Reuters)
However, the 28-year-old hasn't played in India before. In his short career so far he has played seven Tests in the subcontinent in which he scored 700 runs at a mediocre average of 34.64 compared to his average in Australia which doubles to 70.50.
Marnus has an impressive average of 49.50 against India's premium off-spinner Ashwin and got out to him twice. Nonetheless, facing Ashwin on Indian wickets is a completely different ball game.
Steve Smith Test career: Matches 92| Runs 8647| Average 60.89
"I am back baby," said Steve Smith after cover driving a ball against England in an ODI game in November last year. Since then Smith has been in scintillating form with the bat. He scored 486 runs in five Tests in the home summer at a mind-boggling average of 92.62.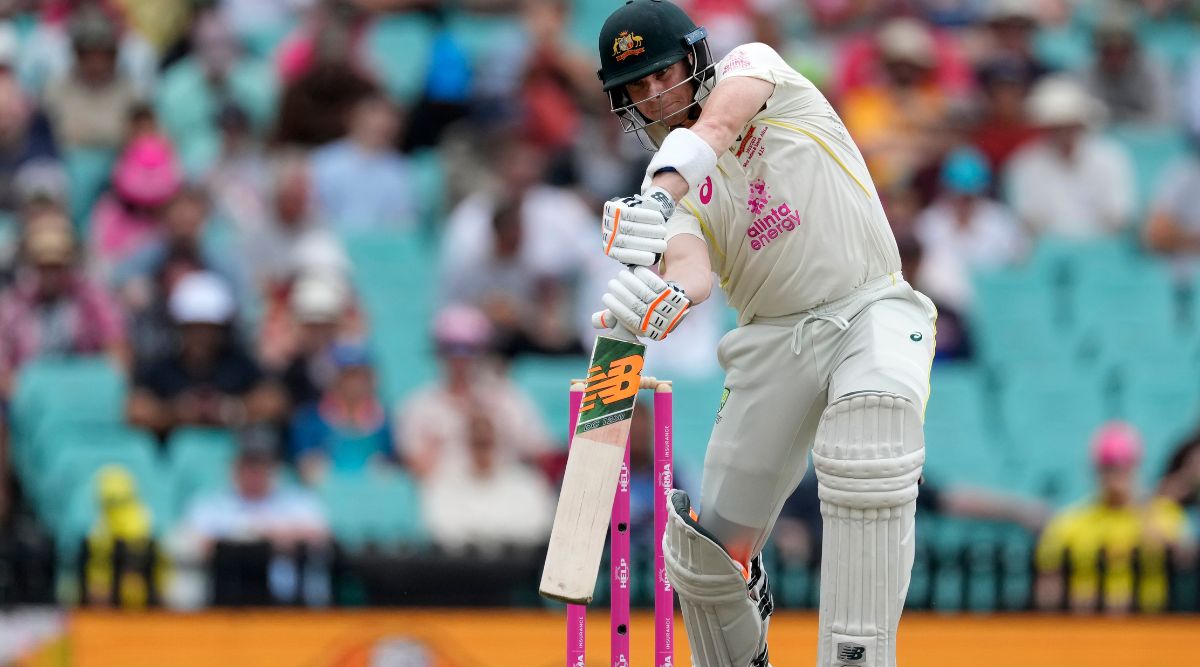 Australia's Steve Smith drives the ball. (AP)
Smith is one of the best players of spin in the world right now. His second innings 109 in Pune on a rank turner has helped Australia to beat India in the first Test in Pune. The win is a Testament to what Aussies can achieve with a Smith firing on all cylinders.
In addition to that, Smith loves batting against India. He has eight centuries against India out of which three came in India. He scored 1742 runs at an average of 72.58. Even when he was going through a scarcity of runs, Smith did pull out an impressive century at the SCG in the last Border-Gavaskar trophy in 2020/21.
Smith has scored 660 runs in India at an average of 60 in red-ball cricket.
Travis Head Test Career: Matches 33 |Runs 2126 |Average 45.23
The left-hander has been in red-hot form in the last 12 months. The gutsy middle-order player can pack a punch when his side is in trouble. His recent counterattacking 92 off 96 balls on green Brisbane top against the South African attack is a Testament to his playing style.
Australia's Travis Head, right, celebrates with teammate Mitchell Starc after scoring a century. (AP)
In conditions that aid spin, if Head can play one of his counter-attacking innings, he may take the game away from India in a session. In addition to scoring quick runs, his attacking style of play may disturb the lines and lengths of the Indian spinners which in turn may benefit the other Aussie batters as well.
However, Head's record in India has been mediocre. In the five Tests he played here, he scored just 119 runs at an average of 23.80. The left-hander will hope to make it right this time around.
Nathan Lyon Test career: Matches 115| Wickets 460| Average 31.66
Lyon's best figures as a spinner 8/50 came against India in 2017 in the second Test in Banglore. He is the most lethal off-spinner in the world game playing right now alongside Ashwin. The 35-year-old has troubled the Indian batters in the past both home and away.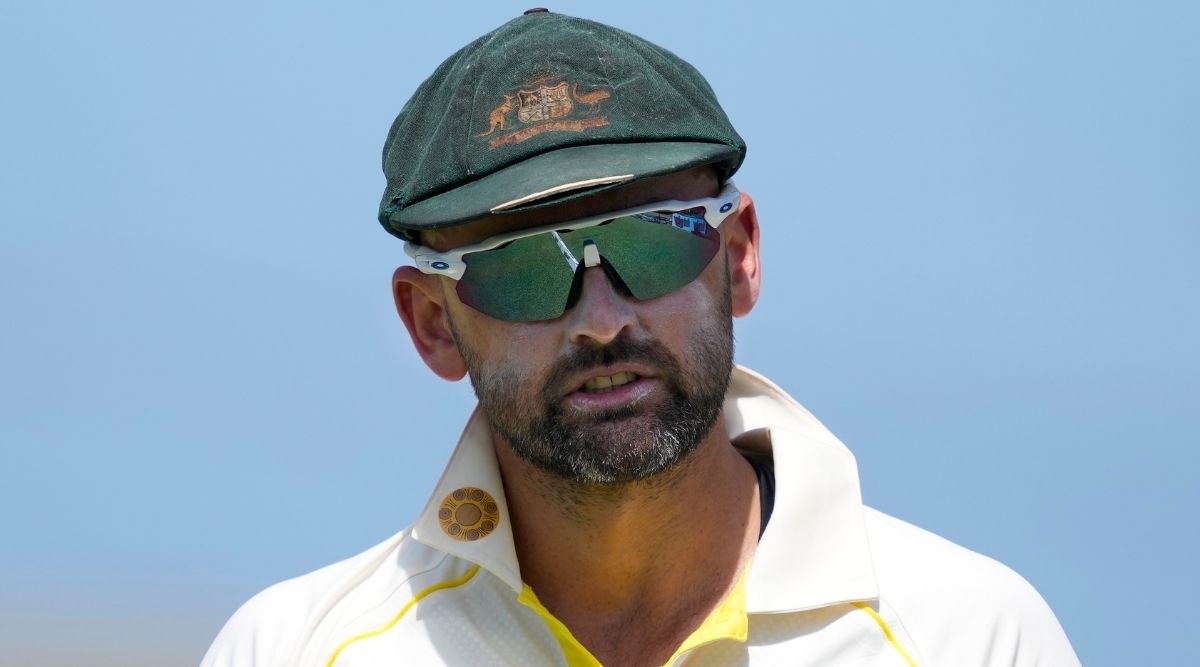 Lyon is sitting on 436 Test wickets from 109 matches. (AP)
With not a lot of experience amongst the other spinners in the squad, the onus is on Lyon to bowl long and tight spells. Unlike in Australia where the pacemen do the bulk of the wicket-taking job, in this series, the responsibility falls on the off-spinner to be the attacking bowler and give essential breakthroughs.
Lyon has picked up 34 wickets in India at an average of 30.59. However, apart from the one spell in Banglore, the off-spinner didn't have a series or Test match for that matter in India where he took the game by the scruff of the neck. He always stayed in the background whilst the seamers picked wickets on surfaces that aided spin.
Ashton Agar: Matches: 5 Bowling: Wickets 9| Average 52.00| Batting: Runs 195| Average 32.50
Be it Taijul Islam recently or Ajaz Patel in Mumbai last year or Rangana Hearth in Galle or a bit further back when England won the series courtesy of Monty Panesar in 2012, India's struggles against left-arm-spin are well documented.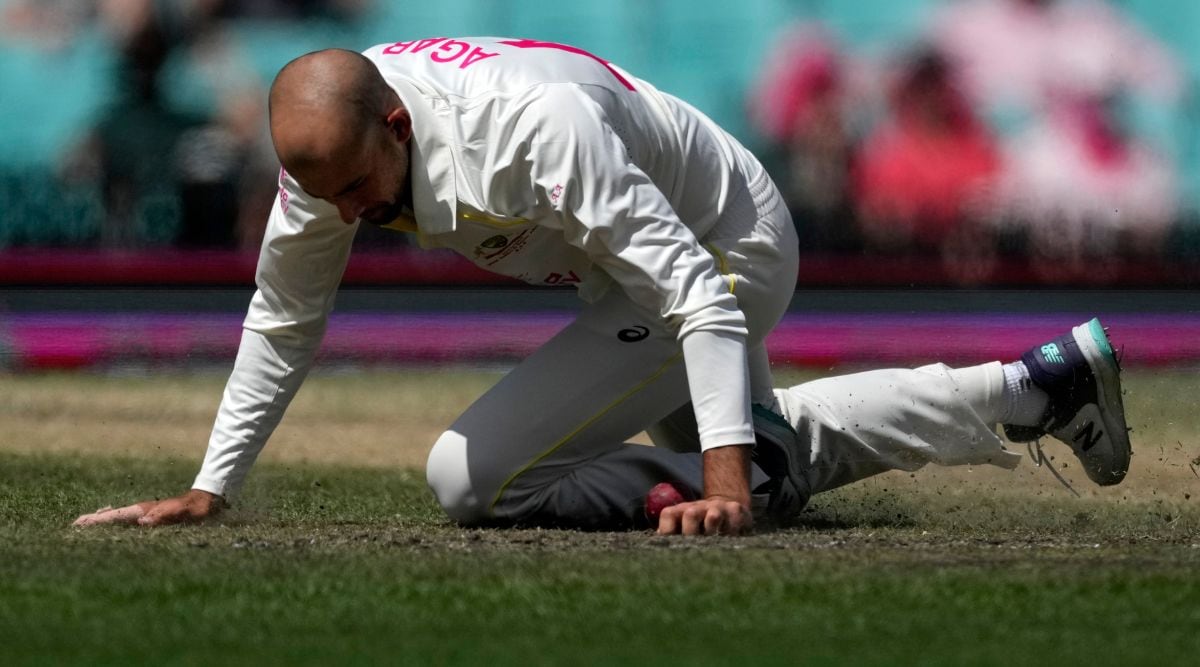 Australia's Ashton Agar fields off his own bowling. (AP Photo)
In fact, in the Test Australia won in 2017 Steve O Keefe picked up 12/70 in two innings. Australia will be hoping Ashton Agar to do the same.
However, Agar's experience in red-ball cricket is not much and he hasn't played a single Test so far in India. His two subcontinent Tests came against Bangladesh in which he picked up seven wickets.
Agar is a specialist white ball bowler who bowls tight lines and lengths and varies his pace cleverly. With his height and conditions that assist spin, if he can pitch the ball in the right areas, he will be a handful in these conditions given the number of right-handers in the Indian batting lineup.
"His bag of skills; [he is] tall, can bowl quick and slow with a lot of work on the ball. I think he's going to be vital to that team doing well." O Keefe said to Sydney Herald earlier in the week.
Apart from his bowling Agar is pretty handy with the bat. He scored 98 runs in his Test debut in England in the 2013 Ashes Test match. His runs lower down the order can be crucial for his side.