In February of 2001, a few old hands reported from Basel, Switzerland that they had seen the future of tennis. They weren't wrong. This February, there were many at the world's biggest cricket stadium in Ahmedabad who too were sure that they had seen the future of Indian cricket.
Time will decide the authenticity of these latest claims but the optimism of those who saw a young Roger Federer back then and the ones watching Shubman Gill now, isn't too different. There's more to this audacious comparison.
Not a hair out of place, no sweat beads on forehead, tall graceful frame, measured footwork, refined technique, silken shots – pardon the leap of faith, apologies for this wishful thinking – but Shubman, 23, the other day, brought to mind the 20-something Federer.
It was at Basel, at the start of this century and four months before he beat Pete Sampras at Wimbledon to be the globally recognised King-in-waiting, that Federer had made a first big impression on a few American tennis writers – the bunch of well-travelled hacks whose word carries weight and judgement is respected around the world.
Among those who had covered Federer's single-handed Davis Cup demolition of Team USA was Christopher Clarey – the seasoned New York Times tennis correspondent, whose present day Twitter bio-data goes thus – 100+ Slams. 70+ countries. 15 Olympics.
At 41 years of age, Federer had gone far beyond when tennis players are expected to be relevant in the draws of big tournaments.(Reuters)
In his riveting book on Federer, titled The Master, Clarey has reproduced the more than two-decade-old match report he wrote after watching the 21-year-old Swiss star. With the delight of an early-riser who had caught the spectacular sun-rise, he wrote about Federer's "precociously poised", how he was "innately capable of raising his level under pressure" and his magical art that allowed him "to do just about everything fluidly."
If by some quirk of fate, the seasoned American tennis reporter had also covered the ancient British sport and had landed in Ahmedabad for the India-New Zealand T20 game, he could easily borrow a lot of lines from his insightful 2001 ode to the young Federer while describing Shubman's unbeaten 126 from 63 balls. Those 12 fours and 7 sixes, on a different sporting arena of smaller dimension, divided by a net, would have been aces and winners.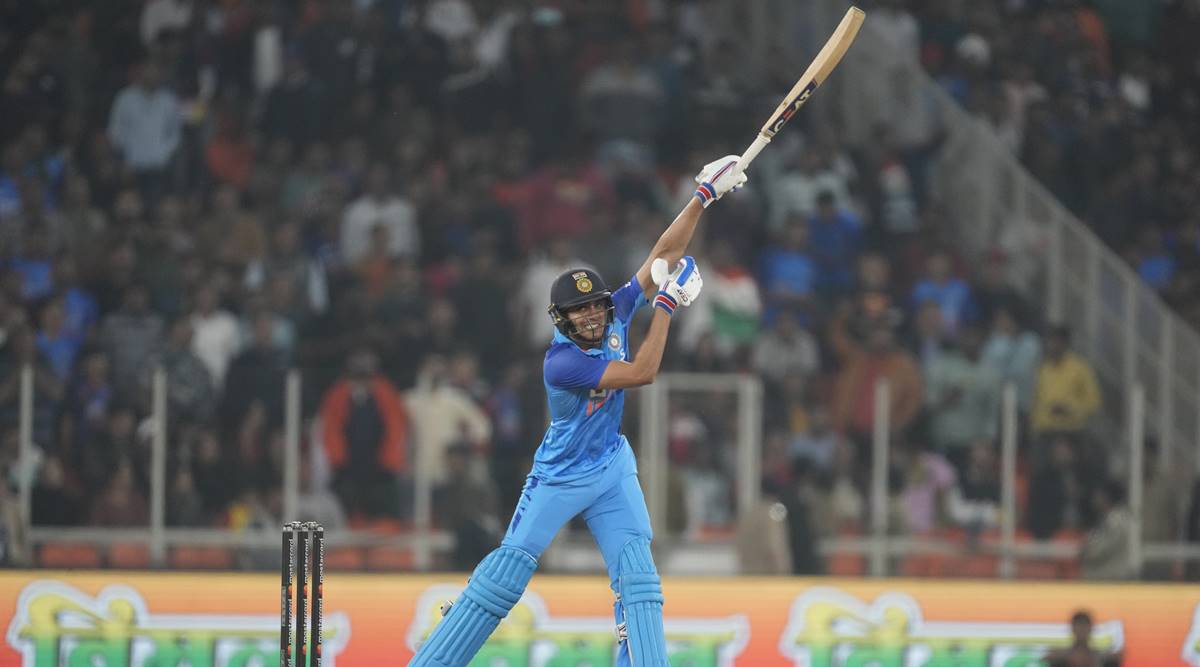 Shubhman Gill plays a shot during the T20 international cricket match between India and New Zealand. (AP Photo)
Maybe, having seen many false dawns in his long career, Clarey, in his laudatory piece, adds a note of caution. In hindsight, it could have been edited out. However, at this stage of Shubman's young career, it would be wise to retain that entire paragraph. "… It is impossible to know whether he will use his manifold gifts to become a consistent world-beater. Money, adulation and injuries can dull the biggest appetites and sharpest strokes, but there can be no doubt after the last two weeks that the Swiss have another potential champion in their midst," he wrote, referring to another World No.1 and Federer's country woman Martina Hingis.
As of now, there is no doubt about Shubman's voracious appetite and sharpness of his strokes. For the last one-and-a-half-month, while facing the red ball or white, wearing blues or flannels, Shubman has been unfailingly annihilating bowlers. The staggering numbers that provide evidence of permanent residency in 'the zone' read as follows. Tests: 1 hundred; ODIs: 2 hundreds, 1 double hundred and T20: 1 hundred. What most batsmen take a lifetime to compile, Shubman spectacularly did in about 45 days.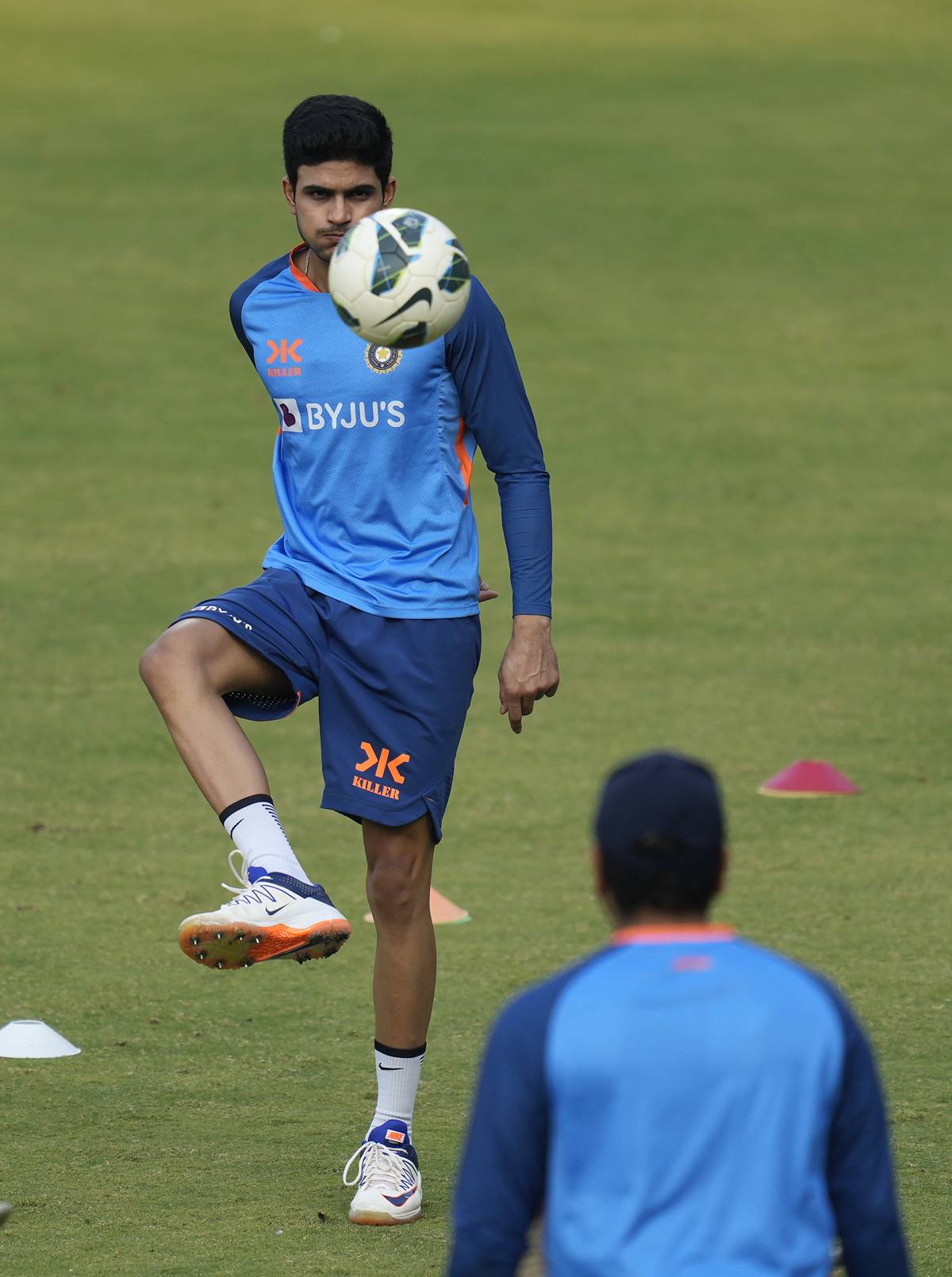 Shubman Gill attends a practice session before a  match. (AP Photo)
The uniqueness of Shubman's batting is its ubiquitous style. He remains true to the basic tenets of his craft, regardless of the format. Such is the malleability of his original batting style that he doesn't need to innovate or break his batting stance and get into some pilates pose. Like Sachin Tendulkar and Virat Kohli before him, Shubman doesn't compromise his classical Test-match correctness for the sake of short-term ODI goals or IPL's T20 commerce.
Staying inside the line of the ball, banking on good-old back-foot play, light on feet, good stride forward, subtle wrist work are the old-school virtues that form the soul of his batting. On the outside, he is a new-age, strike-rate conscious batsman with six-packs. He also has looks that sell beauty products for men and health drinks.
Since a lot has been said and written about his strokes, leaning on Federer's tennis would make for interesting reading. Going back to the Ahmedabad game, watch his booming cover drive at the start of his innings. It was a back of length ball which he played on the up with a smooth swing of the bat that was more angular than upright on the way down. The impact of that shot was akin to the classic Federer ace down the T at the start of the first service game. Perfected by hours of repetition, this is the Indian opener's percentage stroke to assert domination. It's Shubman's signature on the turf, an early sign to put the phone on silent and get comfortable on the couch.
Shubman's leg-side play has the wristy magic of Federer's single-handed backhand. His unique short-arm pull to mid-wicket is the same as the tennis legend's deep dying backhand slice. The least spectacular of their shots, they happen to be ones the connoisseurs drool over. Judging the length early and a frenzied wristy maneuver being the secret of these shots.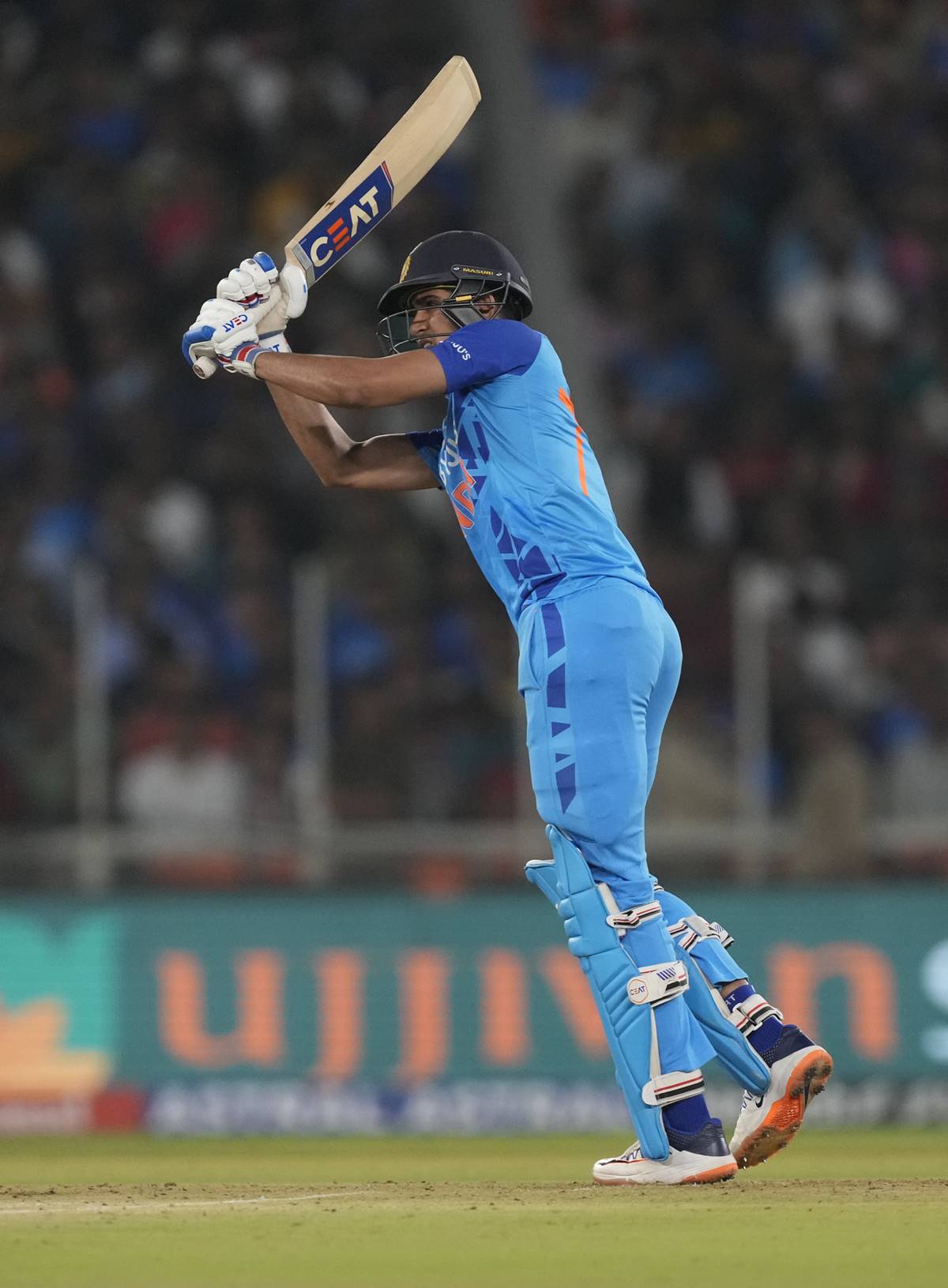 Shubhman Gill plays a flick shot on the leg-side. (AP Photo)
That elegant Shubman flick to mid-wicket, delivered with that upright stance, makes cricket fans go weak in their knees. That comes close to Federer's iconic one-handed top-spin, the freeze frame of which has donned book covers, tournament promotion hoardings and insta Grand Slam updates. Shubman gets on top of the ball to control the trajectory of the ball. The long levers of his tall frame add power to those precise strokes – the two combine beautifully to exploit the gaps between the fielders. There's also the aerial variety that goes over the square leg.
Federer's on-the-run backhand pass is Shubman's dancing down the track straight lofted hit into the sightscreen. It's a crowd favourite, it makes the eyes bulge and the simultaneous shaking of head in disbelief. It's also what makes fans book tickets the next time the player of that glorious shot comes to their city.
Temperamentally too, the two are similar. Federer on the junior circuit was a tantrum-throwing, racket banging brat. Shubman wasn't that bad, though there has been an episode with an umpire during a Ranji game during days he was making a transition from a promising junior to a senior team regular. This was before their present-day Zen mode.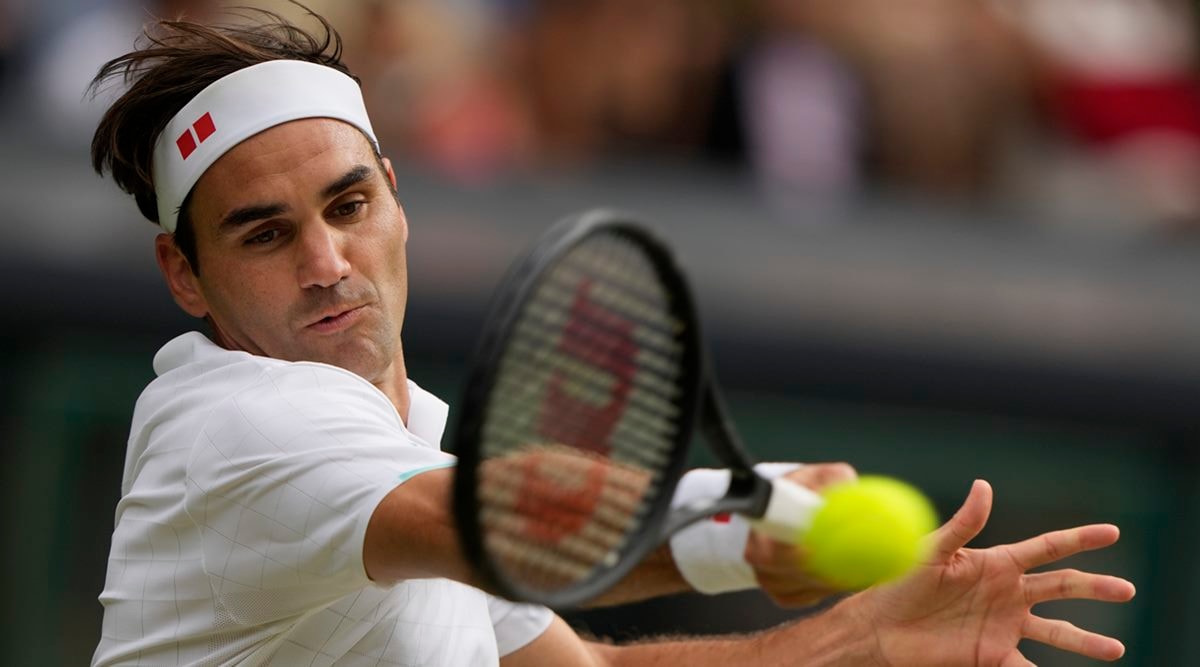 Switzerland's Roger Federer on the junior circuit was a tantrum-throwing, racket banging brat. (AP Photo)
Federer was no Boris Becker, he wasn't an instant hit when he first burst on to the international circuit. Shubman too has been in and out of the team. The Swiss legend ironed out technical flaws on his backhand, to emerge as regular Slam winner. Shubman too seems to have worked around his previous problem of rather slow transfer of weight onto the front foot.
If Ahmedabad was Basel, will the upcoming Border-Gavaskar Trophy be his 2001 Wimbledon moment – when Federer defeated Sampras? India might have been blown away with his aesthetically pleasing and highly entertaining batting, but it remains to be seen if he has impressed the team management enough. Will Rahul Dravid and Rohit Sharma prefer the recently married senior opener KL Rahul or punt on the boy with the Midas touch?
Many winters back, the national selectors had faced a similar dilemma. The committee to pick the India squad for the 1989 Pakistan tour had faced a logjam over picking the 16-year-old Sachin Tendulkar. The chairman was worried, he threw up a few thoughts: What if Baby Tendulkar failed? What would it do to his psyche? That's when the West Zone selector Naren Tamhane uttered the memorable words that changed Indian cricket forever. "Gentlemen, Sachin never fails," he said.
Shubman needs to pad up first for the Tests against Australia. The decision-makers need to know their history. Someone needs to show Tamhane-kind of conviction in the youth. Remember, when in doubt, India has historically thrown its weight behind their batting prodigies.
Send feedback to sandydwivedi@gmail.com